COLLECTIO​NS​
The second-floor space is dedicated to the exploration and showcasing of the Miné Okubo Collection. The floor features a state-of-the-art storage area for her works on paper, paintings on canvas, and documents, along with a 2,700 square foot exhibition space with moveable walls. In addition, this level provides room for administrative offices​, work space for visiting scholars, and a seminar/conference room.

The nucleus and emotional heart of this retrospective exhibition is the work Okubo created in response to the World War II incarceration o​f Japanese Americans. These consist of charcoal drawings, watercolor and tempera paintings, and the ink on paper sketches accompanied by her written commentary that were published as Citizen 13660 by Columbia Press in 1946.​

The work bequeathed to Riverside City College yielded some surprises, including engaging, often whimsical commercial illustrations from the 1940s to the 1950s. The trustees of the artist's estate agreed to loan works from their holdings to ensure comprehensiveness. The most notable pieces are Okubo's​ masterful American regionalist paintings dating to the 1930s and illustrations for Fortune magazine's 1944 issue on Japan—the assignment that took her from the incarceration camp in Topaz, Utah, to New York City.​​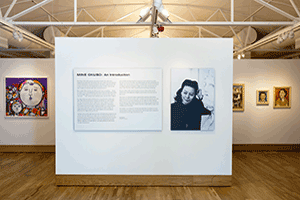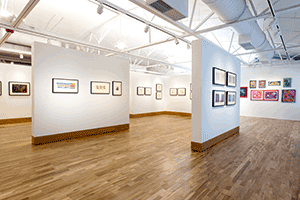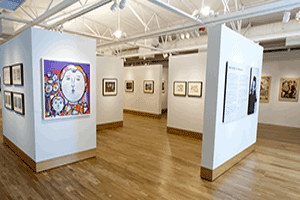 ​
​​